Skin Care

Out of town? Can't make it in to the office? Now you can conveniently order epionce from home!

Epionce® is an evidence-based professional product line sold exclusively to physicians and other licensed skin care professionals to ensure you receive a comprehensive and effective skin care program specific to your needs.

Visit https://www.epionce.com/shop/ ?a=20140521 to learn more about Epionce and their entire skin care line. When you visit their website, you can create a personal account to enable you to order products that will be shipped directly to your door, without paying shipping.

Skin Restoration System

-------------------
Vibraderm is one of the latest solutions available to improve the appearance of skin, as an alternative to microdermabrasion. Vibraderm offers a safe and reliable treatment that stimulates natural collagen production and exfoliation to improve the skin's appearance on any area of the body.

Vibraderm utilizes a paddle covered with fine fastened abrasive particles. The stainless steel paddle may cause less skin irritation than traditional microdermabrasion treatments, which "sandblast" abrasive particles over the skin. During the Vibraderm treatment, the provider will evenly move the paddle over the skin as the paddle gently vibrates at a very high speed. No discomfort is felt during the treatment, in fact most patients find the procedure relaxing. We exfoliate for 12 minutes exfoliating the Face, Neck, and Décolleté removing 75 to 85% of the Stratum Corneum, while spending 2 to 3 minutes on the nose. Afterwards, the skin feels clean, soft and smooth.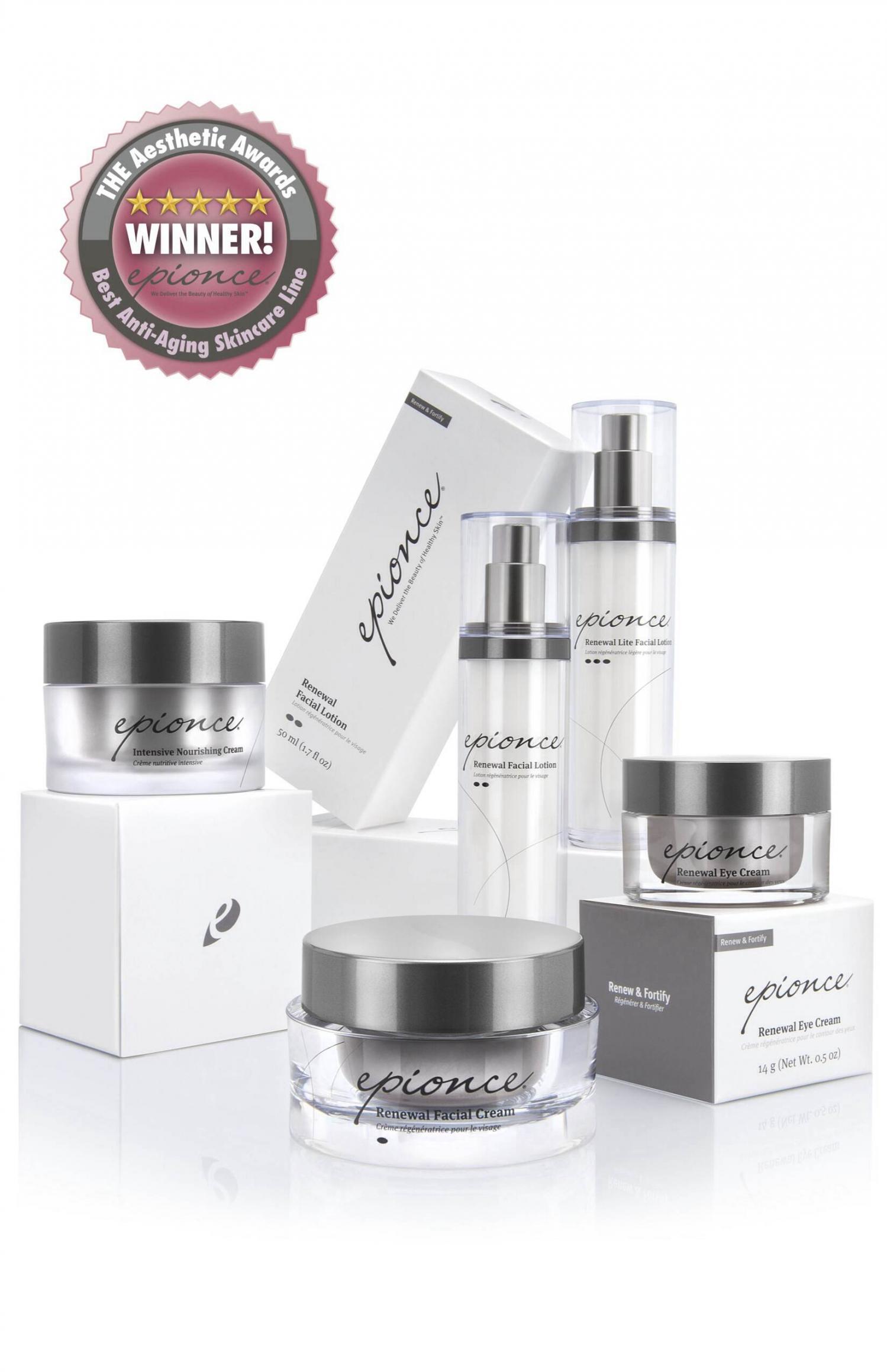 Award Winning Anti-Aging Skin Care
------------------

Medical Grade Chemical Peels
We are pleased to promote our partnership with the Epionce skin care system. We believe that

Epionce

provides the best natural and botanical products which compliment our services and offer great value to our customers.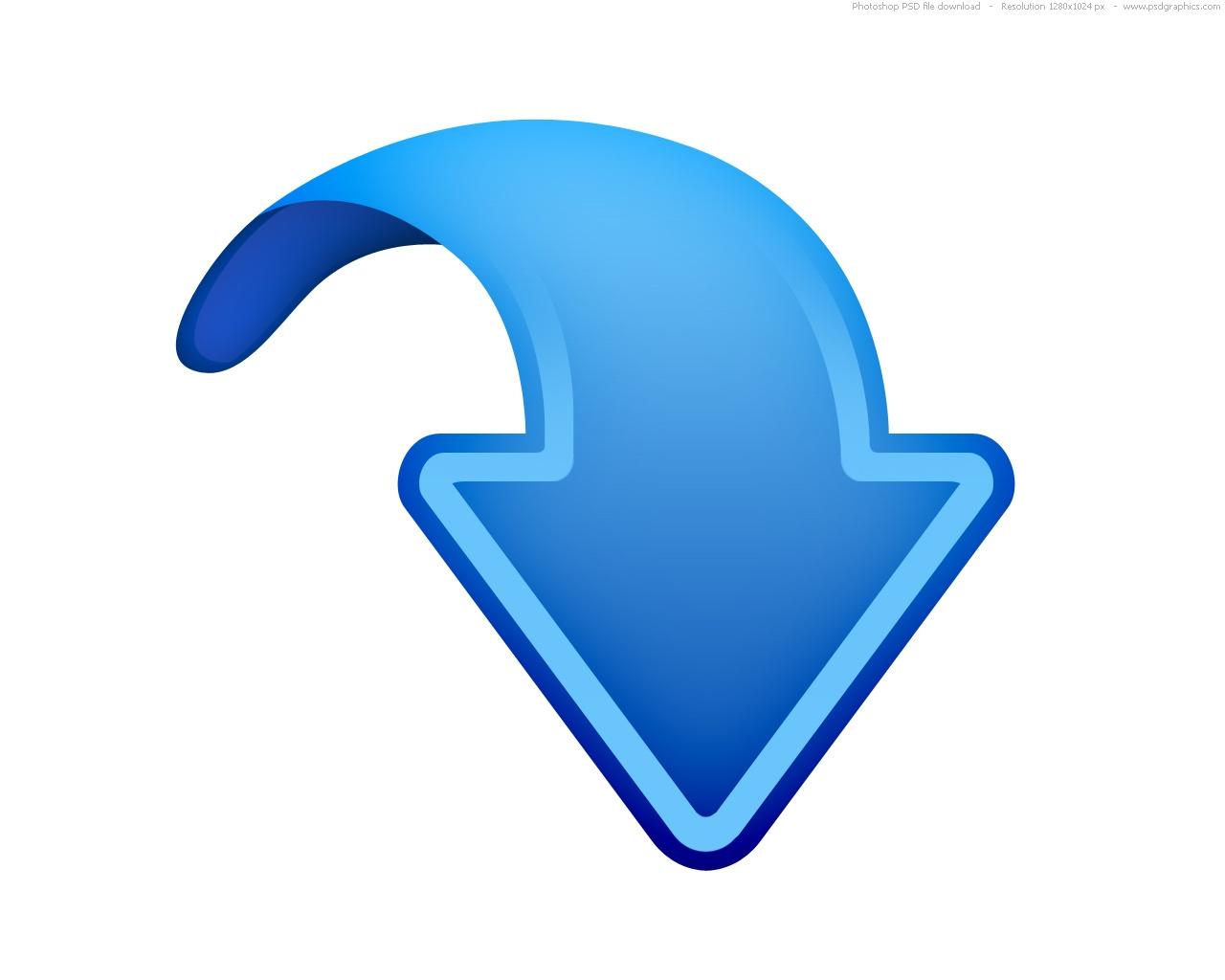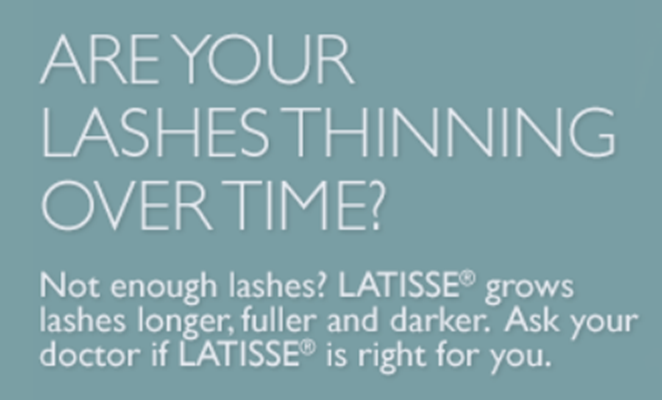 Latisse solution is the latest cosmetic treatment that is used to grow eyelashes, making them longer, fuller and darker. Results are noticeable after 4 weeks with maximum results achieved within 16 weeks. If applied as directed, Latisse can provide dramatic results. Clinical studies show that eyelashes can grow by an average of 25% and become 106% fuller. Latisse is the first and only treatment approved by the FDA to be safe and effective for eyelash growth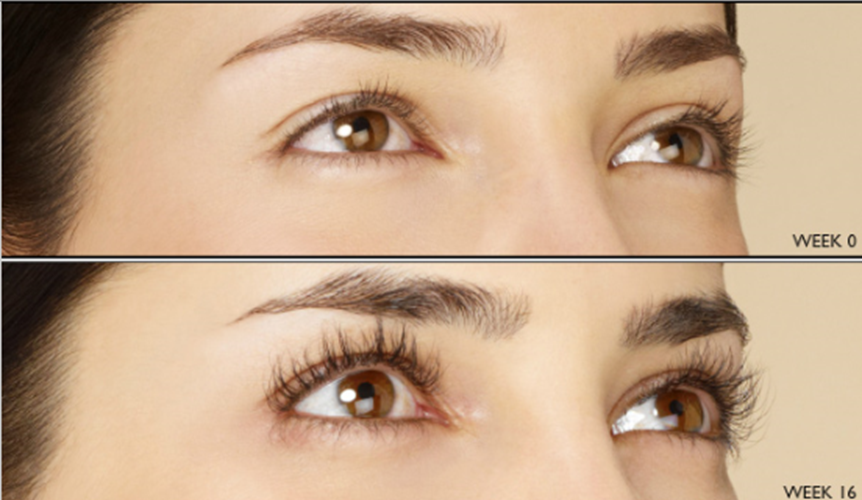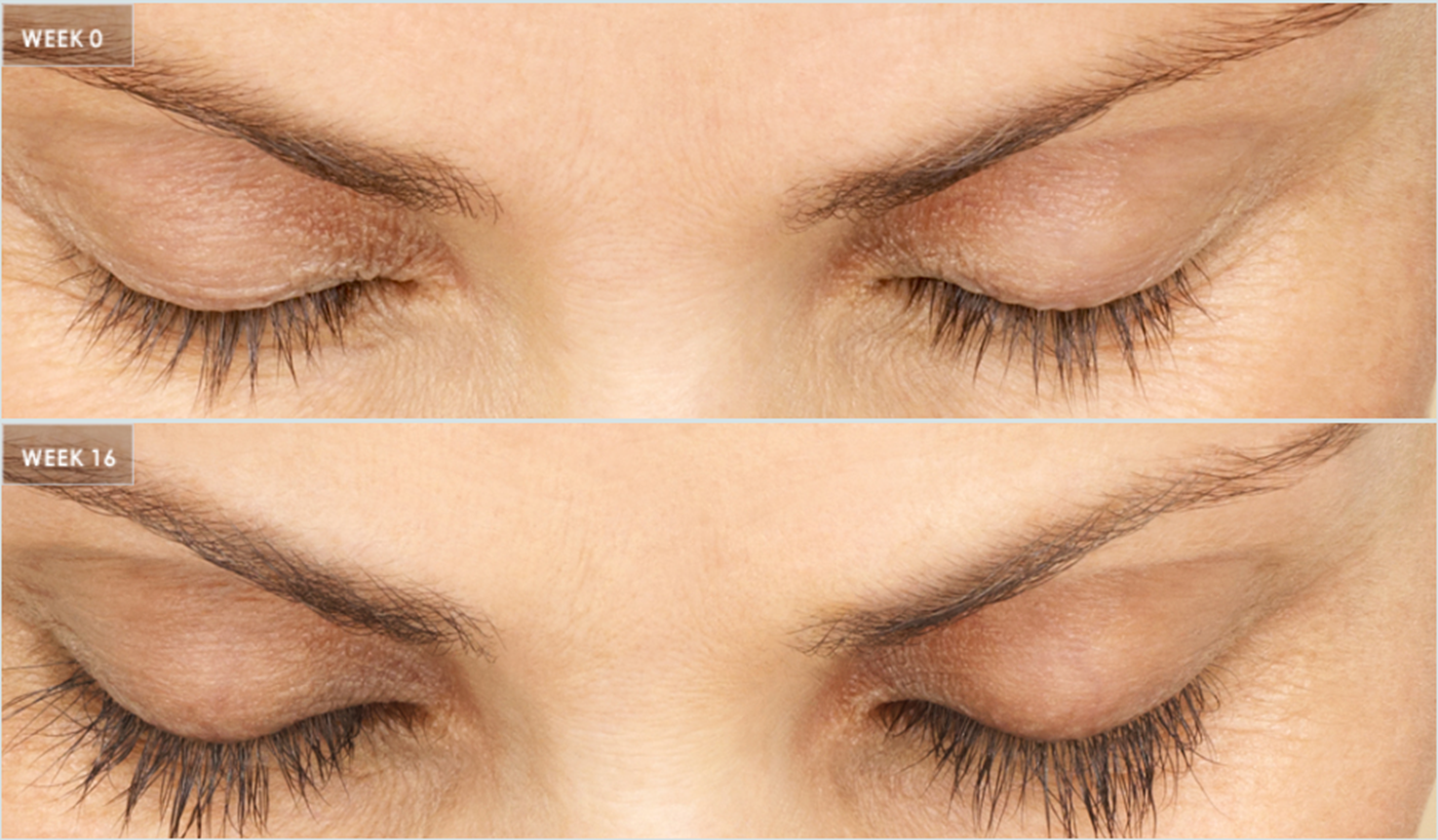 Make your feet as smooth and soft as a baby's foot

!
Now offered as a stand alone purchase or in-spa treatment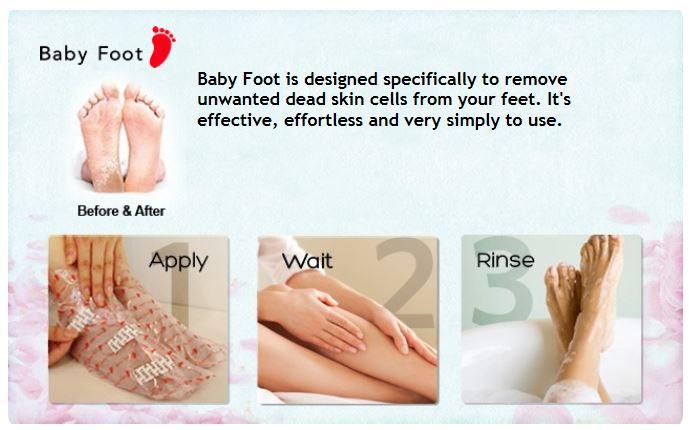 Rediscover your baby soft feet!



Baby Foot is designed to remove the unsightly, dead skin cells on your feet that build up over time and can contribute to numerous problems associated with the soles of your feet. Dead skin cells accumulate due to pressure and friction from ordinary activities such as standing, exercising, and wearing shoes. In many cases, feet become cracked and painful from the accumulation of dead skin.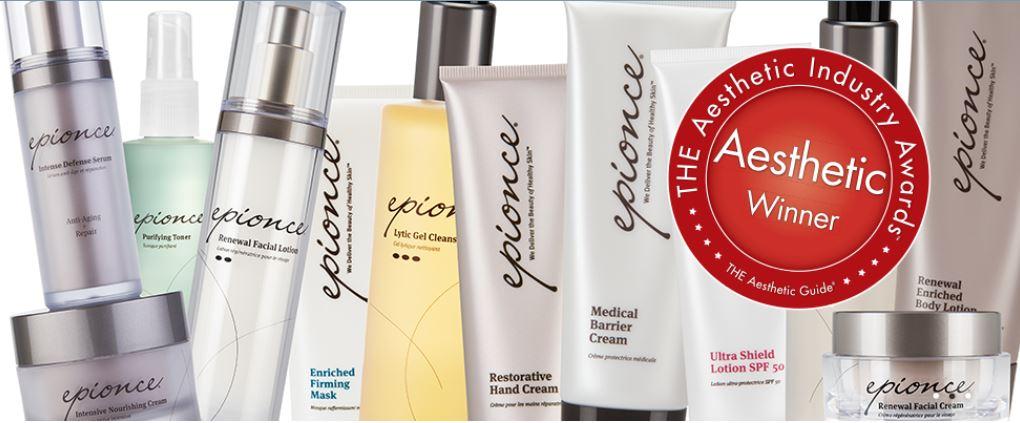 Restore the Power of Your Skin Barrier
Most skin care products are topical solutions that remain on the skin surface providing no real therapeutic benefit. Our unique approach delivers a blend of active botanical ingredients to deeply penetrate the skin. Epionce strengthens your skin's own mechanisms, helping to improve function, restore the barrier and reverse destructive skin inflammation. This results in a stronger healthier barrier that can help defy the effects of aging and disease giving you smoother, more radiant skin that functions at its optimum.


Facials for Both Men and Women:

Signature Renewal Facial ~ A European-style facial with an emphasis on deep cleansing, relaxation and massage. Takes about 50 minutes.
Skin Calming Facial Treatment ~ This facial treatment, performed without steam, is designed to calm and soothe sensitive, reactive, or post-procedure skin. It helps calm inflammation and restore a health skin barrier. Takes about 55 minutes.

Express Facial Treatment ~ A very light, refreshing facial that makes your face feel clean and rejuvenated. Perfect for a lunch time facial refresh. A great treatment for men after having the Pore Purifying Facial Treatment. Takes about 25 minutes.
Renewal Eye and Lip Facial Treatment ~ A wonderful stand-alone treatment or an add-on to any facial to treat puffiness, dark circles, and loss of firmness around the eyes, as well as fine lines around the eyes and lips. Takes about 25 minutes.
Pore Purifying Facial Treatment ~ The most popular Men's Facial ~ A deep cleansing facial for oily / problem skin to help soften pore debris for extractions. With regular treatments, the skin will be incredibly clean, clear and radiant. Takes about 50 minutes.

The key to achieving true beauty comes from restoring the health of the skin from deep within. Epionce unlocks your skin's ability to repair, strengthen and protect itself.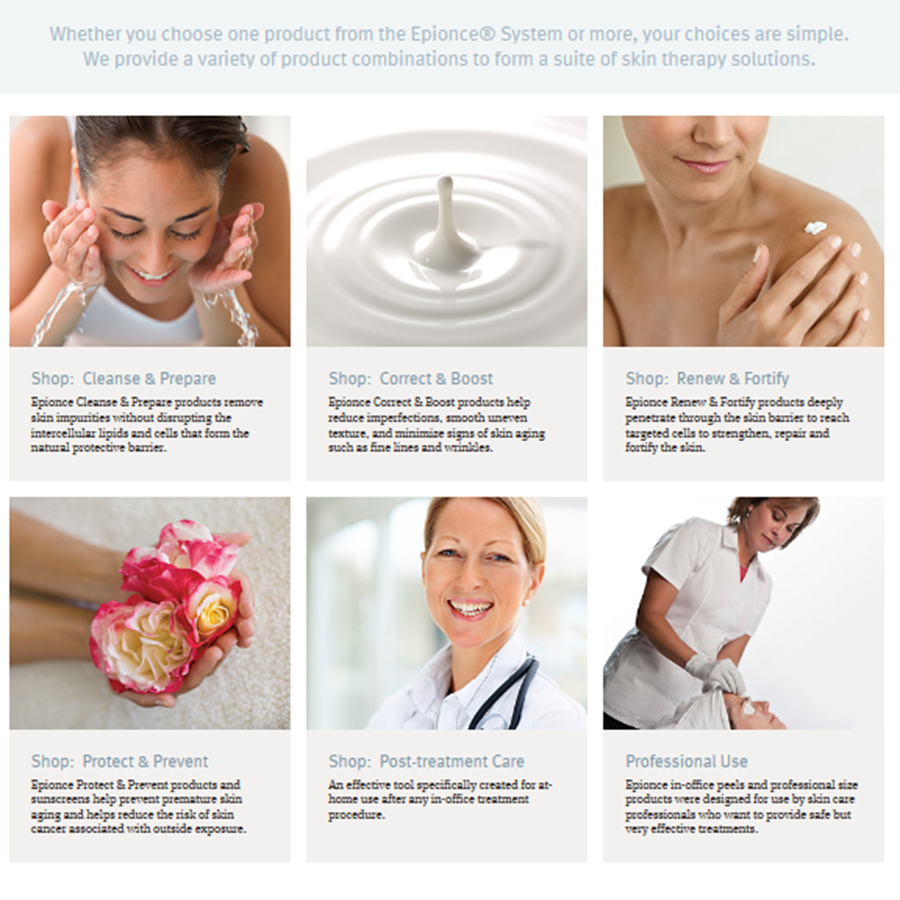 The Epionce System starts with your skin type first, then can be customized to produce a specific aesthetic result, or help diminish a specific skin condition such as:


Acne (best when combined w/laser treatment)



Diabetes
Eczema
Hyperpigmentation
Keratosis Pilaris
Psoriasis
Radiation Dermatitis
Rosacea
Skin Ageing